15 Most Sought after Gemstones in Fashion Jewelry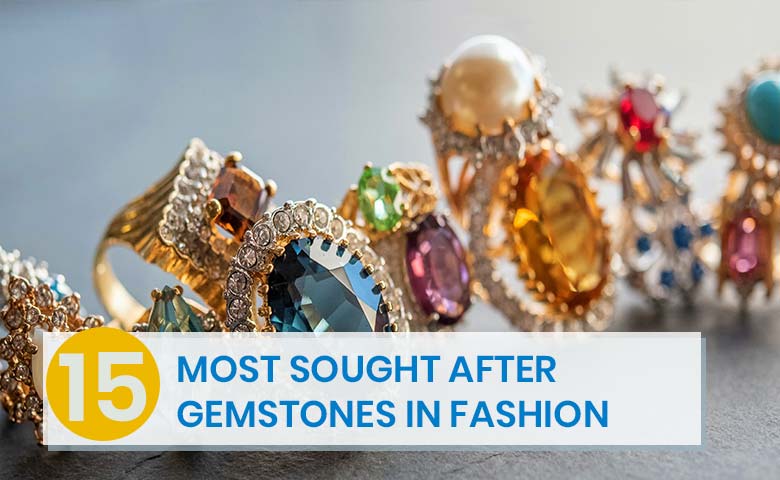 Table of Contents
---
The gem stones are believed to possess magical powers. Besides their typical beauty each of them has unique color, radiance, crystal structure, optical characteristics, birth place and store, they play numerous roles in the myths and tastes of modern human minds. Once you cast your eyes on this treasure, you will be entranced by its charm and beauty and wouldn't be able to resist the temptation to acquire them. Here is the bucket list of 15 of them:
Ruby

For centuries Rubies have been considered as the king of all gems and using a fine red ruby bestowed good fortune on its owner. They used to be the proud ownership of emperors and kings which brought them success in their every venture. The color of rubies is its one of the most vital attributes from blue and purple-red to orange-red.

Sapphire

Symbolic of sincerity, commitment, purity and dependability of the person who adorns it; Sapphire gem stones are in stunning violet-blue color. They are available virtually in every rain bow color: pink, yellow, orange, peach and violet shades. The most desired color for the expensive Sapphire engagement ring is the beautiful and rare Padparadscha, a pink orange corundum with a distinctive salmon color reminiscent of an exotic sunset.

Topaz

Available in a variety of colors, yellow, brownish, honey, green, blue, red, pink, and in some cases no color at all, Topaz has a mass appeal. The ancient Egyptians and Romans associated this gem with the Sun God endowed with the power to recover and protect, enabling it to eliminate enchantment.

Alexandrite

With its magnificent color changing property, one might feel the mystical magic of Alexandrite gem stones is stated to reinforce instinct, help in creativity, and inspire creative imagination. In day light it appears greenish, carrying a full spectrum visible light. In the lamp light, it is a red gem with a warm raspberry tone. It can be seen it flick back and forth by switching from fluorescent to incandescent light.

Amethyst

The most adored possession of the ancient Greeks and Romans, it is believed that Amethyst has the power to maintain the user clear headed and quick witted. Not only it is the beautiful color that makes this gem prominent, but it is also extensively offered in different sizes and shapes that make it more affordable.

Emerald

The most stunning and valuable gem stone Emerald, green in color, has long signified love and rebirth. As is known the gem of Venus, it was considered to assist fertility. The deeper and more dazzling the color of green, the extra useful the gemstone will be.

Opal

Known as queen of gems in olden times for having included the color of all other gems in it, Opal is as unique as our finger prints. Since Opals are the most specific gemstone with their series of colors, one can chose one that reflects the color of his preference and pattern.

Jade

Generally worn as a pendant, Jade is believed to secure the person who wears it. It is available in dazzling green, lavender, pink, yellow and white. Given the idea to maintain the body after death, jade could be found in the emperors' tombs from thousands of years ago. Wearing a spectacular item of Jade jewelry will certainly make any individual 'green' with envy.

Diamond

In ancient times Diamonds were objects of desire and symbolic of eternal love. Formed one hundred miles below the earth's surface over a billion years ago, diamonds are the hardest treasure. Folklore goes that diamond were developed when bolts of lightning struck the rocks and that it has a tremendous healing power.

Turquoise
It is opaque, light to dark blue or blue - green treasure, whose finest color is an intense blue. Turquoise, the gorgeous robin's egg blue gem stone has related to healing powers, promoting wearers standing and wide range, protecting from wickedness and bringing good fortune.
Pearl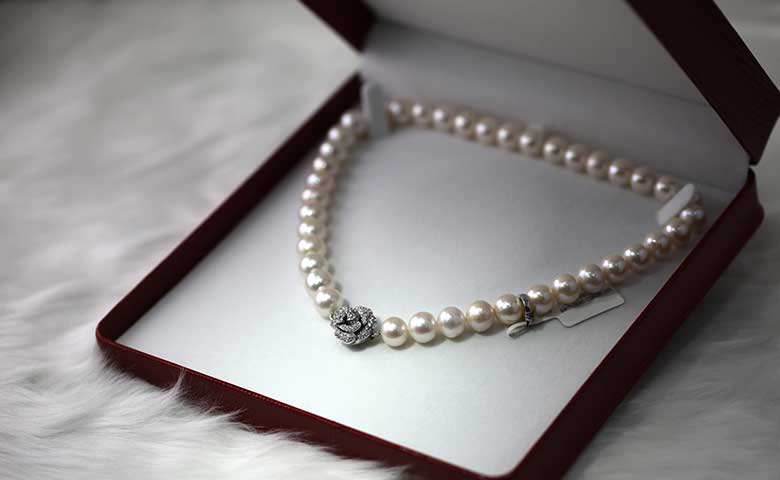 Part of a daily wearable and contemporary, humanity has appreciated and worshipped pearls though out history. Persian folklore called them 'the tears of gods' while ancient Chinese tale declares that the moon holds power to produce pearls, instilling them with its celestial glow and mystery. They are exceptional, because they are the only gems developed within a living creature.
Garnet
Legends say that Garnets illuminate the evening and safeguard their proprietors from problems. Tourists, particularly buy garnets to protect them against accidents far from residence. With spectacular variety of colors and mystical powers, it has been gifted at events since times immemorial.
Onyx
Black never goes out of design, which is why one can never fail with Onyx. Its appealing abundant black color can be both traditional and modern. This treasure also comes in white, reddish-brown, brownish and grouped.
Moonstone
Ancient Romans believed that this shimmering rock was developed from frozen moon light, thus named it Moonstone. It comes in variety of colors from colorless to grey, brownish, yellow, green, or pink. The best Moonstone has a blue sheen, excellent quality and a lifeless body color.
Tanzanite
The Tanzanite gem stone derived its name from Tanzania where it was discovered. It is noted for its remarkably strong trichroism, appearing alternatively blue, violet and burgundy depending on crystal orientation. It can also appear differently when viewed under different lighting conditions. In 2002 the American Gem Trade Association chose tanzanite as a December birthstone, the first change to their birthstone list since 1912.